Have you wondered to get Love on a Minibus Trip?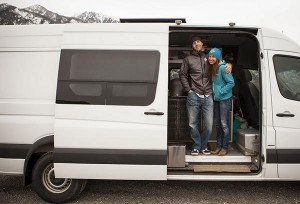 When we go on holiday, we wish to get comfort and all the luxury. We want a transportation that could easily roam us around the United Kingdom and the nearby destinations; that pick up us from the location and would safely drop us at the desired destinations. That's why Minibus have become the prime choice of transportation among the Londoners. As the Minibuses driven by well-trained uniformed chauffeurs. With minibuses, you don't have to worry about the route, parking and tolls. Your work is to enjoy the surrounding calmly and stress-free. Perhaps, that's why so many people found love and romance on minibuses.
In the Mood?
Nothing is better than a stress and hassle free journey that sometimes put the customer in the mood for romance. When we are relaxed and joyful, we become more receptive to others and willing to have a real time. The more we start liking the surroundings, the more likely to fall in love.
Minibus captures all the sweet moments of your journey. If you have taken a trip with the minibus in the past, then you must know that Minibus Hire London will always do something that is beyond the expectations of the customers. With us, you don't have to worry about the luggage, parking and anything. Our warm and friendly employees are available throughout the journey.
We planned the entire trip for you. Your work is to sit back relax fully and revitalise the love and romance.

Real Life Romance?
If you are single, carefree and looking to be with someone. Then London Minibus Hire would take you in style to a romantic holiday. All our minibuses are built for relaxing and comfortable travelling, we take you to visit the romantic places of London, with the fellow travellers.
Our minibuses would take you to roam around the parks, gardens where you can spend some real quality time and enjoy the beauty. At last, we pick you up to the London's finest restaurants where you can enjoy candlelight dinner with your partner.
The best part to travel with minibus is that minibuses make the trip stress-free, comfortable and cheerful. Also, the modern minibuses are fitted with high-quality seats-belts, comfortable seats, have enough leg room, LED screen and much more. With London Minibus Hire you can enjoy all the time with your partner, without any hassle.
Book your Minibus Today!
Well, we won't promise you that you will meet your beau, but we are sure to make your trip memorable and unforgettable. So, what are you waiting more!
Hop today with Minibus Hire London. Call 0203-4757-567 and book your luxury minibus today.