Minibus Hire London
London Minibus Hire
offers chauffer driven minibuses that help fulfil your travel needs, whether it includes a trip for your school kids, a weekend getaway or a tourist visit around the area. Our coach hire services at London have been in business for over a decade and with time and experience we have grown, in size as well as our area of service; from London to the entire UK, we have it covered for you. Our minibus hire in London services have won many accolades and appreciations from our clients from world over and they are a testimony of our cutting edge services. And what makes us class apart is that we offer services at best prices.
About

London Minibus Hire

If you're planning a trip around London or if you want to plan a trip for your school, London minibus hire is here to look after all your needs. You can choose to hire our minibus services with our drivers who are experienced and licensed; therefore there isn't anything that you need to worry about once you associate with us. We cover all major airports ranging from London Heathrow Airport to London Luton, London Gatwick, London City and London Southend Airport etc. Minibus hire at London is at your service if you need a hire for wedding, organise a birthday party somewhere outside the vicinity or planning a Stag/Hen party, we offer coaches that range from 8 to 26 seaters. What makes us different is that we offer a travel solution that is customised as per your need. If you need an airport transfer, we ensure that you get enough boot space or if you have a larger party, we offer you minibuses that can fit all your guests. Whatever your requirement is, we are at your service.
Why choose our London Minibus Hire?
London minibus hire is not just a service that adds to your convenience but also ensures that your requirements are fulfilled to their fullest. Our services are set at competitive rates, therefore you can enjoy in the lap of comfort and luxury without having to spend a fortune. Along with all of this, we pay attention to minute details as well thus, just let us know what you need and with our range of fleets, we will take care of it for you. Apart from having a number of minibuses for hire in London, we also have a whole lot of drivers who hold a valid license and are well-trained, thereby giving you an exceptional service that is incomparable. With them having knowledge of the roads and with each bus having a fully updated GPS system, you can sit back and enjoy your trip without any worries about directions or the roads. We keep our dealings fair and there are no hidden costs that we charge for our coach hires in London. So, sit back, loosen up, untwine and relax while we do all the work for you to make your travel as easy as possible.
About the areas: Minibus Hire London
London is by far one of the most exciting places to visit and we at London minibus hire make sure that your trip is the most eventful ever whether you want to visit major attractions here or just want to experience the natural beauty of the land. A fashion hub, a land that lies in the lap of nature and a destination that holds legendary culture, history as well as architecture… that is London for you. With the best kind of shopping and tonnes of exciting stuff to do, London has so much for everybody.
Our Services
EE Minibuses offers a wide range of transportation services in both the private and public sector. With our fleet of Minibuses and Coaches we
operate from the East London and Essex and our services cover a diverse area in and around London, Essex and Kent.
Fully insured vehicles

We have a large fleet of vehicles, that includes 6 seater to 32 seater minibuses and coaches.

Corporate Minibuses

We are perfectly placed to drive you to your office. Perfect for Meetings, business tours.

Airport Transfers

Travel in comfort, with proper safety to any London Airport. On-time Arrival and Departure.

Cost-effective & On-time Service

We don't believe in charging lot of money and adding hidden costs. We want to be common people's transporter

6-32 Seater Minibuses

We offer economical yet high performance 6-32 Seater Minibuses along with cheap rates. Sit back and Enjoy the ride

Well spoken & Clean licensed drivers

All our staff is trained and well mannered. They understand that you are on a trip and they make sure you get the best out of it
PHOTO GALLERY
Standard Minibuses to our Party Buses to choose from for any occasion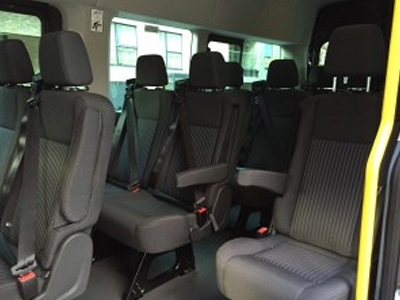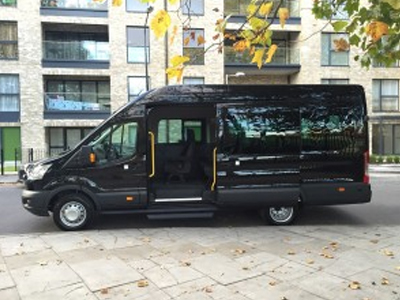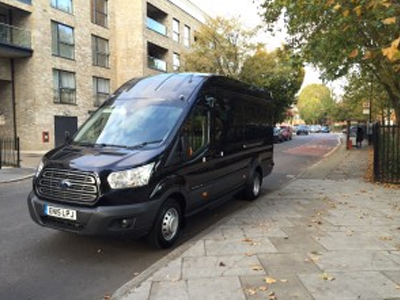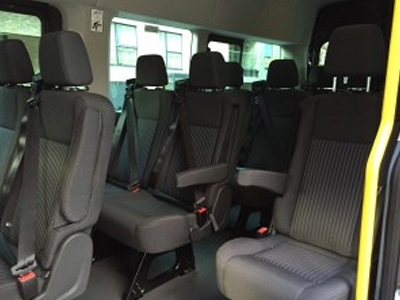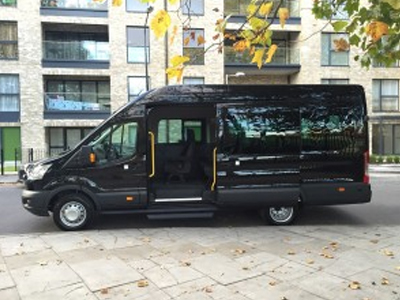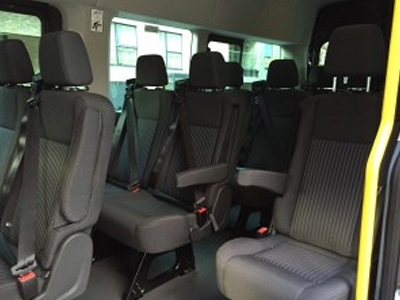 We got Whole London Covered
Minibus Hire London offers services at areas including Aldgate to Barnsbury, Cannon Street, Cornhill, Fenchurch Street, Hampstead Heath, Liverpool Street, Oakwood, Woodside Park and Wales etc.; from one end to the other, London minibus hire, covers it all.
If you are in London, don't forget to visit Aldage
Aldgate was the eastern gateway through London Wall and it was used for defensive purposes during early times with just two instances when it was breached. Next on list is the Broadgate which features a lot of works of public art, largest of which is the Richard Serra's free standing structure that is called the Fulcrum and it stands at a height of 55ft. London is also a home for Hampstead Garden Suburb which is a beautiful area. Moving on, there is the King's Cross which is the inner city area and for all the Harry Porter fans, this is where the fictional Platform 9 3/4th lies. Check it out at the railway station where the sign is put up with half trolley into the wall.
London's Architecture
London is also an architectural hub and one such fine example is the Alexandra Palace. Intended to be the People's Palace, this was later named as the Ally Pally. The Alexandra Park is also one of the notable areas of London which is an 80 hectare park which has got the Green Flag Award and the Green Heritage winning landscapes.
Must Places to visit in London
Any trip to London is incomplete without a trip to the Tower of London with the marvellous London Eye, Madame Tussauds and famous Big Ben around the area. Further there is the Guildhall which is situated off the Gresham and Basinghall streets. It is still the administrative centre of the City of London. You should also visit the Hatton Garden which is known as the London's jewellery quarter.
What's next in London
London is a whole world in its own self with museums, architectural structures etc. that include but are definitely not limited to places like the British Museum, National Gallery etc. British Museum exhibits works from prehistoric to modern times with mummies from Ancient Egypt, Parthenon sculptures etc. The other attractions include Natural History Museum, Tate Modern which is known for its unique shape, Coca Cola London Eye which is one of the most spectacular sites in London etc. The London Eye has 32 capsules with each having space for 25 people and this gives a spectacular experience with a view to nearly 55 most famous landmarks, all of it packed in a single ride. With all this and more, London is a hub for tourists and for those who love to explore. With London minibus hire, experience London like never before.
recent blog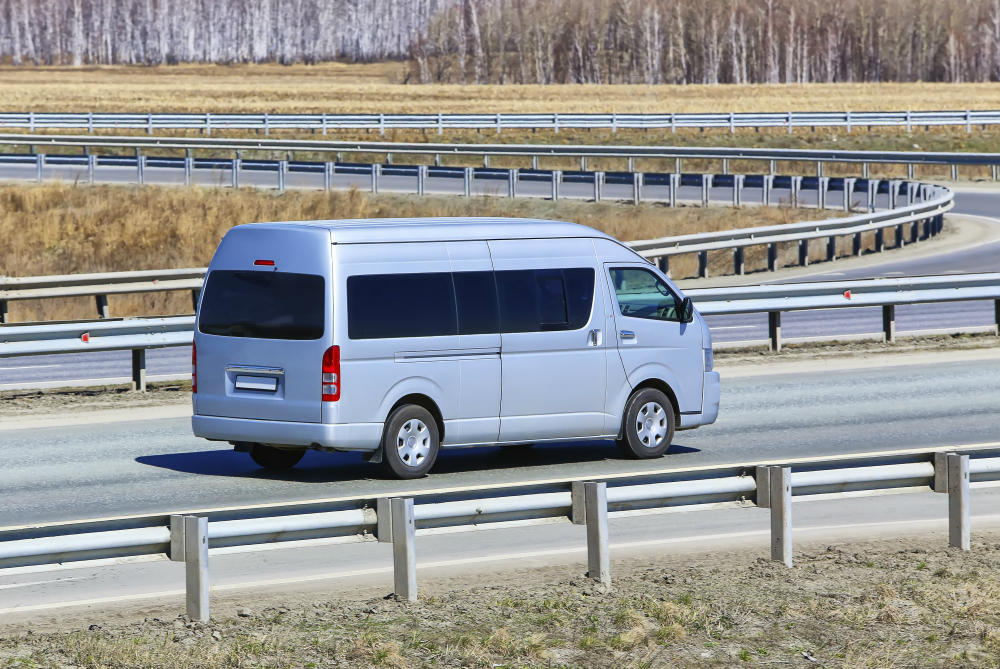 Pros and Cons of Hiring a Minibus with a Driver
One question that concerns most of the travellers is whether to hire a
minibus with a driver
or go for self-drive? There are some pros and cons associated with both of the choices. Well, it is important to recognise them before taking the decision. Down here, we have zeroed down some of the critical plus potential pitfalls which you must consider before making a choice. So, let`s have a look at them:
Pros of Hiring a Minibus with Driver
* The local driver is very much familiar with…