Pros and Cons of Hiring a Minibus with a Driver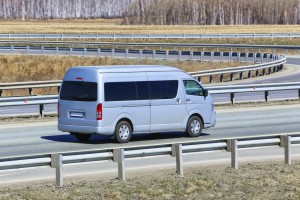 One question that concerns most of the travellers is whether to hire a minibus with a driver or go for self-drive? There are some pros and cons associated with both of the choices. Well, it is important to recognise them before taking the decision.
Down here, we have zeroed down some of the critical plus potential pitfalls which you must consider before making a choice.
So, let`s have a look at them:
Pros of Hiring a Minibus with Driver
* The local driver is very much familiar with the local routes; that's y they will also choose the shortest or quickest route to reach the destination.
* You don't have to be worry about the parking; the driver will manage itself. If somehow you left vulnerable items in a bus, then you don't have to tamper. The driver will take care of it.
* At the times of meetings or occasion, you can ask the driver to guard the minibus.
* The local driver is also familiar with the police procedure, so if you stopped by the police, then they know very well how to handle the situation.
* The local driver will know all the driving etiquettes of the particular area and will not harm other drivers inadvertently.
Cons of hiring the Minibus with A Driver
* Suppose you are involved in any vehicle accident. As a foreigner you may be assaulted without any reason, even you have not done the fault. It can be one the biggest cons of driving the minibus yourself.
* You are also not very much familiar with the local country navigation. Your one fault may lead to unnecessary expenses because the police would charge invulnerable amount.
* Sometimes, parking can become the cause of delay in important meetings and parties, because finding safe parking in the congested area that should be near your destinations is time-consuming and challenging.
Well, the decisions are yours whether to choose a self-drive minibus or to hire it with a driver, it totally depends on third country rules and regulations, environment or own your capabilities.