Why prefer Luxury Minibus over the Plane, Train or Car?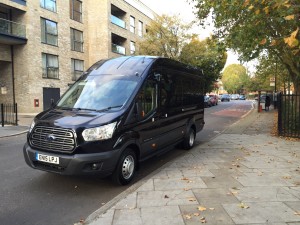 Luxury Minibus is a stylish air-conditioned vehicle which is specially designed for comfort, safety and coherence. The interior of this minibus features a spacious and air conditioned cabin with alluring seats. These minibuses help you reach exactly at the pinpoint destination while planes and trains take you only to the station or airport. Minibus represent the exemplary means of transport which contributes to reaching several destinations in a shorter period.
Minibuses can be preferred for School trips, events or any another purpose. Travelling in a minibus is affordable as it is one of the cheapest means of transport. Minibuses are also efficient in saving your time by avoiding long waiting periods in stations or airports. It is most suitable transport if you are planning a weekend with your family, friends and you need everyone to fit in. Hiring a minibus is the best and cost effective solution for transporting big groups of people to the desired location. Minibus can be used for short as well as long distances within a country and abroad. Theses private vehicles are usually provided with professional drivers who can take you to your desired destination safely. Minibuses are most efficient than any other means of transport as it saves time, energy and money.
If you are planning to organise a business meeting you can't hire a plane or a train instead of hiring a car which can only seat four people, you can hire a minibus which has space for 7 to 30 passengers, and the most suitable and luxurious one for travelling privately with a group. It is always fun to go in groups as you can get a chance to spend some quality time with your family and friends during a road trip. Together with that, you can enjoy the beautiful sceneries along the roads. Sightseeing at your own time, according to your wish is a rare opportunity without setting a route. Minibuses offer a luxurious, flexible and a comfortable journey.If you need to place a lot of luggage, you can easily place them in the space available in a minibus safely along while travelling.It is fuel efficient vehicle. It's travelling cost is less than a train, plane or a car. You must be sure to get an exact estimate on the total expenditure to be spent on fuel before travelling thus minibus service is the best service for group travelling as it helps all the passengers to stay together and united through the journey.
Book your Minibus Today with London Minibus Hire.