How to Plan a Successful Vacation to London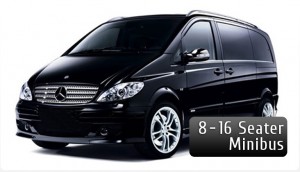 Planning a holiday is not easy as it seems, it requires efforts and lots of patience especially when you are travelling with children. Including all those craziness and mayhem, there are few steps that you have to take prior the vacation.
1. All you want a traveller or a minibus who would roam you the city.
2. A hotel which should be nearer from the beautiful places.
There are some other things also require, let's explore them.
Choose Date and Time:
Taking out time from your busy schedule is tough when you have to decide a date and time to travel London. People would prefer spring when the temperature are mild, and the city parks are green and blooming to explore the beauty of London. London is the heart of United Kingdom, annually millions of tourist travel London; situated on the banks of river Thames, is famous for its astonishing historical monuments and London`s Big eye, etc.

Choose Your Mode of Travel
Once you finalised the place, date and time, the second thing which 'concern' most of the people is the mode of transportations like- how should we go from airport to hotel? How should we roam the city? Should we hire a minibus or drive by own? And much more. Sometimes, people get tired of these questions and decide to cancel the trip. Stop! Think once again that every problem has solutions and the answer of your problem is a minibus airport transfer. That gives you all the relaxations and pleasure which you want while travelling. They would pick you from the airport and drop you at a hotel.
Minibuses come with a personal chauffeur who chose the quickest route to reach a destination, all the amenities you need. The luxurious minibuses are perfect for every vacation.
Do Research
Before going to any place whether it is London, USA or Dubai, prepare a list of all the places to stop and enjoy on the way to your destination which will make your trip exciting, interesting and incredible.
There are much more things which you have to consider before taking a trip, in spite of all these planning in advance would make the trip fabulous.
For further enquiries, Call Minibus Hire London on 0203 4757 567.