How Minibus can help Employees to Avoid Public Transport Chaos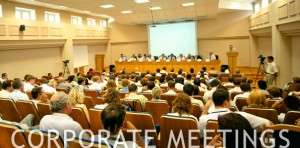 Reaching office on time with the public transport is never easy for a commuter in London. The same goes with those who are travelling to corporate meetings, conferences and networking professionals. The demand for the professional's workers are increasing; daily they have to fight with overcrowded buses and rails to get office on time. Sometimes train gets cancelled, at times bus route changes, during which reaching office with public transport becomes impossible or inconvenient for the workers, as the business, cannot wait.
Being continually delayed for the meetings and corporate events, start leaving a severe impact on the employee's morale and keep them frustrated and stressed. Companies start realising the issue of travelling with local public transport and start investing in corporate minibus hire services to transport the employees to and from the relevant business events, rather them leaving behind to find their transportation.
Minibus are the convenient, reliable and affordable travelling option
The best advantage of travelling with minibuses as compared to local public transport is that minibus are reliable and have enough space to roam. Everyone will get a seat to sit. Also, a minibus will pick you up from the location and drop you at the desired destination within the time. The Minibus are driven by well-trained and professional chauffeurs who will always take the quickest route to reach the destinations. Also, the drivers are highly knowledgeable to handle the situations. The drivers are trained to drive the minibus through heavy traffic and problems. That is the reason the demand for the Minibus is increasing.
Benefits of Travelling with Minibuses
Minibuses help the employees to reach office and in corporate meetings on time. Minibuses cut the travelling time and keep the employees fresh and energetic, which reflects on your business too.
The first impression is the last impression which is essential for the business world and corporate meetings. If your employees look flushed, exhausted and stressed, at the time of assembly then, it will leave a bad impression on board members.
Minibuses assure that your team will travel together in a convenient way. The minibus can also carry luggage or equipment which the employees needed, without any worry as minibuses have enough space to keep the luggage.
Minibuses are the affordable and prestigious way to transport large members of the team to professionals meetings or to roam across the city.
Want to Book a ride with us
London Minibus Hire offers you different ranges of the minibus from the 8-Seater minibus to 32-Seater minibus. Choose your minibuses as per your needs. For further information Call us today or request a quote to know more.