Life Hacks-Travelling With Toddlers on a Coach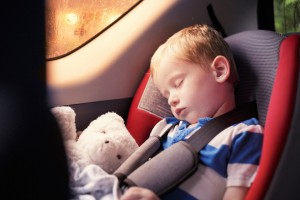 Most of the people have a misconception that a minibus could not be able to provide the comfort and luxury which a plane or a car provides, especially when they are travelling with toddlers. But the truth is the convenience, safety and the environment, and the free space which a minibus can offer, no other transportation can accommodate that. That is the reason, in a holiday season, parents would prefer only the minibus to keep their kids entertained. Minibuses would ample space, and are the great way to enjoy the voyage with friends and family, without the stress of driving. You can sit, relax and plan the day ahead. You don't have to ask your kids to sit in one place- which is a challenging task. Travelling in minibuses enhances the excitement, and here minibus hire London to come up with some handy hints which can keep the children occupied plus entertained.
For the bigger ones:
Smartphones and iPads have become the life saver for all the parents of the world. And, if your children are big enough to handle and understand the device, then you surely give him, it can be the best-entertained device. Load up the device with a puzzle game, books and apps and keep your children entertained all along the ride.
Also, we have space on our minibus, where your kids can draw their ideas and colour them.
Rest Breaks:
Minibus hire London, extraordinary minibuses comes with the inevitable toilet, which means you don't have to stop for the rest brakes. The bathrooms are neat and clean. Also, they are comfortable.
Minibus hire London will also offer rest breaks on a longer journey.
Security First:
Kids are safe and secure on our minibus, every single seat of minibus hire London are fitted with a seat-belt. Consult us, before bringing a booster seat. We advise all the kids to keep their lap belts mounted all the time. Also, the kids about 14 years must wear the seat belts, as per the law.
Go For It:
If you haven't experienced the journey of a minibus with toddlers, then book your minibus with minibus hire London for this school holidays. We do everything that are beyond your expectations and makes your holiday season memorable and exciting. So get in touch with us and take advantage of London Minibus Hire lavish services.