Imagining a Shopping trip? Why Not? Take A Minibus!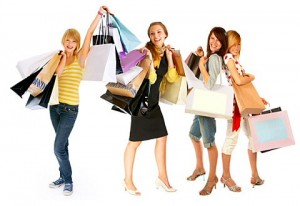 According to a research, the shopping burns around 2000 calories, which is far better than spending 2-3 hours in a gym. Shopping makes you feel healthy and happy. It has also proven that when a girl is sad or irritated, she eats and shops a lot. And why not? Shopping is cheaper than a psychiatrist. Just kidding. Read on!
We all love shopping but hate the hassle of organising the transport. We are dressed in designer gear and fighting for the parking- that is something which we want to avoid. Hence, minibus becomes a great alternative. Minibuses offer you the comfort, luxury and all the amenities.
With minibuses you don't have to drive, you travel in comfort and you arrive at your destination in style. Minibuses offer you ample storage space for your shopping bags.
Minibus vs. Car Fight:
Planning a day out for shopping with your family at the local shopping centre means loading the car with petrol, spending a congestion charge at some routes, ensures that everyone gets a space to sit and then heads toward the market way to avoid the hour traffic. When you reach the market area- you will find a place to park – ideally somewhere within two miles of the market area. Then you will figure out how to pay and what's the hourly charge?
Somewhere, it's like a part-time job that eliminates all the fun which you want to do at the shopping time. The time you step out from your car, you will be stressed and exhausted. Therefore, we recommend you to travel with minibuses that eliminate all the hassle and enhance the shopping fun. London Minibus hire offers comfortable and neat minibus, driven by well-trained chauffeurs. That means you don't have to worry about the parking and the tolls.
Our minibuses uplift your mood by taking you to visit the nearby astonishing places. It could be a great way to spend more time with your friends and family members. It can be a shopping trip cum a special day out organised by London Minibus hire.

Want to go for Shopping with Minibuses?
If you also get inspired by the incredible idea of shopping, then call us today. We give you the complete list of places where you can shop in London. Select your day and time and book our Minibus.
Our Minibuses gives you the luxury and comfortable feeling. With us, you can arrive at the shopping markets in style. Our minibuses offer you shopping wings take you to go further afield than you normally would.