Five extortionate Minibus Trips to Europe and beyond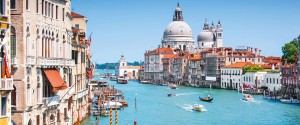 Sometimes we just want a break down from our busy schedule and travel the whole world. However, if we are not earning that much and savings are null, then travelling in luxury might get tough. And then what most of us do, cancel the plan or watch a movie on Netflix. Well, there is one way where you don't have to concern about your finances and can travel in luxury.
That sounds good to you! Travelling with minibuses is one of the most affordable ways to enjoy the holiday. Also, you don't have to worry about the logistics. It all arranged for you by Minibus Hire London.
Down here, we have listed affordable trips to the United Kingdom and beyond for you.
Have a look.
Lake Garda, Italy

Garda Lake is one of the beautiful lake of Italy, surrounded by world`s finest vineyards and ancient castles. The Lake Garda is within reach of historic castles. Vince's-the romantic city is not too far from here, where you can enjoy amazing sight scenes such as Bridge of Sighs and St. Mark's Square.
Amager & Zealand, Denmark
Zealand is the 96th largest island in the world, but it's the home of half the population of the country. It is the beautiful island, where you to sit, relax and watch the beautiful sunset.

Copenhagen is the capital of Denmark that has built across two islands. Copenhagen gives you the best experience of the life, here natural resources exist in abundance. Do visit the beautiful statue of the Little Mermaid and the Tivoli amusement park.
The Swiss Lakes
Switzerland, famous for beautiful ski resorts, picturesque landscapes and spectacular alpine lakes. Planning to visit this mirror-perfect surfaces, blue sky, then summer would be the best time. You also get to visit the famous vineyards that spread around the Lake Geneva.
Kitzbuhel Resort, Austria
Austria is the perfect place for the skiing. The city offers you snow-topped mountains, Vienna- the capital of Austria and much more picturesque monuments, castles and museums. Summer is the perfect time to visit Austria. The Kitzbuhel Resort is the Austria's Beautiful Lake District. You can also visit Innsbruck- to explore the elegant architecture and culture. Also, at Bavaria experience the best authentic German Hospitality.
Bruges, Belgium

Bruges, the medieval time fairy town. Surrounded by picturesque landscapes, chocolate markets, cobbled lanes, and romantic canals, lined with soaring towers, historic churches, monuments and much more. Summer is the perfect time to visit this marvellous land. If you want to enjoy a short day trip, then stay Bruges overnight and try to visit midweek- in spring when the daffodils carpet tranquil the courtyard of the historic begijnhof retreat.

For Further Information
Why wait anymore, this has already whetted your appetite for an affordable minibus trip. Book your Minibus Hire London today. Call us on 02034757567 or request a quote.