Explore the United Kingdom in an environment-friendly way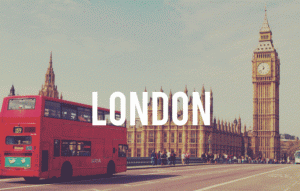 Our Mother Earth is getting affected by lots of environment issues such as global warming, urban sprawl, acid rain, climate change, the exploitation of planet and animals, degradation and much more. Some of the humankind actions also harm the environment for example throwing the waste plastic bags on the road can cause air pollution or blowing horn in traffic is also the leading cause of noise or sound pollution.
London Minibus hire is very much concern about the environment, and do their best to reduce the greenhouse gas emission. By keeping these environmental issues in mind London Minibus Hire has introduced a fantastic and convenient way to discover the beauty of the United Kingdom and Europe, by providing the environment-friendly minibuses- the easiest way of transportation. The minibuses are available for all size of groups, which help passengers to lower the carbon footprints significantly.
All our new and modern minibuses offer a greener way to passengers to discover the beauty of Europe and the United Kingdom. Our minibuses are energy efficient, which means they don't cause unnecessary air pollution and carbon emissions.

Group Travel- helps in lower down the pollution posed by the transport sector
That's true minibuses are an eco-friendly way to travel for all group sizes. Suppose, you're going to an airport with your car or taxi that contributes a significant amount of CO2 to the atmosphere. But if you swap the taxi with a group airport shuttle service, that is filled with other passengers, which consistently lower down the amount of the pollution that caused the individual. This is the reason why many individuals or groups travellers prefer minibuses to travel the United Kingdom.
Therefore, minibuses are considered as the best and comfortable way of transportation for a family or a group of friends that significantly contribute less amount of CO2. If you are planning to visit Europe or any destination of the UK, the hire minibus. It is best and affordable than travelling by plane or car.
Minibuses are eco-friendly and greener than ever
When the people came to know about the impact of minibuses on the environment, the popularity of minibuses across the UK and Europe have increased a lot. Outdated misconceptions about the minibuses have been replaced. And, the minibuses start gaining much popularity and recognising as a green, clean, pleasant and comfortable mode of transportation. The minibuses also help in reducing the number of CO2 footprints to the atmosphere. Now, the minibuses have become the prime choice of transportation for all the travellers across the continent.
If you want to plan your next eco-friendly trip to the United Kingdom, so call us at 0203 4757 567 and make the booking. And, enjoy the comfortable and energy efficient fleet of vehicles of multiple sizes.