Advantages of travelling in Minbuses with a driver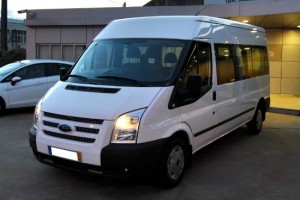 Hiring a Minibus for group travelling has increasingly become more popular in the UK. As the minibuses make the journey convenient and memorable or increases the travel experience. Minibuses perfectly suit with school day trips, Hen & Stag Parties, Wedding Parties, Corporate Events, and Airport Transfers.
Minibuses would also help you to save hundreds of money, which you spend on local public transports or taxies. It also avoids unnecessary delays. The Minibuses are secure and safe transportation for 16 to 21 passengers. And, hiring a minibus with driver will make the voyage easier for everyone.
At, London Minibus Hire, we'd always recommend you to hire a minibus with a driver- here's the reason.
Are you able to Self-Drive?
Whenever you prefer a self-drive minibus package, you have to consider few steps:
1. The category D1 must be specifically listed on your license. If you passed your driving license before 1st Jan. 1997, then this should be listed on your permit.
2. You must evidence full four years EU driving license. Non- EU drivers won't be allowed to drive the passenger vehicles or any other vehicle more than nine seats. And, practically all the minibus companies possess a minimum age restriction of drivers, i.e., 21 (or 22 depending on the company policy).
Also, most of the people cannot be able to handle the hassle involved in parking the minibuses. Therefore, self-driven minibuses can't be able to become the prime choice of the people on multiple occasions.
Advantages of hiring a minibus with Driver
Nothing can't beat the royalty of being travel in luxury. Whenever, you hire a minibus with a personalised driver, you just have to sit back comfortably with the rest of your guests to enjoy the journey. And, you don't have to worry about the traffic or jams because the driver had complete knowledge of the routes and chose the quickest route to reach the desired destination.
A minibus is ideal for day trips
In UK and London, day trips and breaks are very popular among the people travelling in groups, and they often choose minibuses to roam the city. The plus point of hiring a minibus – that the roads of the city are narrow and compact, so minibus works perfectly and offer perfect street navigation. They also save lots of time and effort wasting around the local public transport.
Make your own Schedule
Hiring a minibus with a personal driver helps you to customise your plan as much as you want and you don't have to depend on public transport. The minibuses will also take you to visit those places of the city where the local transportation won't be able to reach.

Minibuses the better value for Money
Minibuses are sustainably cheaper, in compare to other modes of travelling. Though it will add the cost of a driver; but the benefits they provide are worth. Therefore, minibuses have become the foremost choice of people for the Airport Transfers, as they save you from all the exorbitant tolls and parking.
Minibuses are an ideal way of transportation in larger groups and work amazingly for a sports event, or for corporate events. And, hiring a driver with minibuses add the charm to the journey and make the ride comfortable and cheaper as never before.
If you want to plan your next trip to London or any destination of UK, then we always recommend you to hire Minibus with Driver. For more information about the packages don't hesitate to call us.
For further enquiries, Call Minibus Hire London on 0203 4757 567