Activities that help you to enjoy minibus journey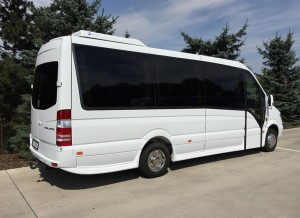 The journey is something that you can't compromise with. Travelling with your own vehicle increases the fun and excitement of the voyage. Once you start feeling comfortable in your journey, you start enjoying it. Until you don't settle down yourself, you feel low as well as disturbed and lost. Travelling via bus is something people don't prefer much due to lots of bad experiences and reviews. Every individual hold this stereotype that bus will not give them a comfortable journey. Either the journey is at minimum an hour or maximum for seven to eight hours, you should have the same level of the comfort zone.
While travelling via bus as much as it is important to have comfort zone so does, it is necessary to have some fun to ignore the boring and lethargic journey. Distractions become important while travelling because you don't have to focus on something important. There are some activities which might help you a lot to make your journey a memorable one and less of stress.
Activities that will help you in your journey are:
If you are two people travelling together, what you both can do is, start with a city and discuss about something on it. Something one tells to another and another to you in that same town. Then after sharing and exchanging of your knowledge of a particular city that the last letter of this town should be the initial for another city to discuss with.
Apart from this, if you are travelling alone, you should carry some paper, pencil and book. You can draw the natural beauty which you will observe after every minute. You will have a variety of things to paper them down and later, someday you will see them and recognise that particular picture with the place where you saw them.
Being a good observer in a silent circumstance when no one is there to question and ask you anything. You can open a new book in your mind while travelling; that is you can think of new things and observe the beautiful nature around yourself.
Apart from this if you are travelling in a group, you have a lot to do in your journey. One can whisper the alphabets in order another will randomly stop that person and on that particular alphabet you have to tell a name of any movie and that last letter should be the initial of another film.
Well, these are some fantastic activities which you can carry out while travelling with Minibus Hire London.