5 Scenic Roads to Visit in London with Minibus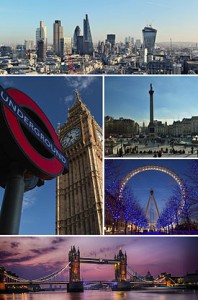 Every time it's not easy to visit the beautiful sights of London with the public transportation. Especially, when you are travelling with your friends and family members. To overcome this hassle, London Minibus Hire introduces a fleet of minibuses according to all size of touring groups. Our luxurious minibuses take you to visit all the picturesque places of London. Our minibuses are comfortable, neat and enough space for legroom.
The London Minibuses takes you to visit the top five beautiful attractions of London.
Hampstead Village:
Hampstead Village is famous as the 'original urban village'. Famous for beautiful architecture, boutique shops, gorgeous historic buildings and fine dining. Hampstead Village is one of London's Best-kept secrets, and the area is rich in crowning jewels.
Legal London:
The trip to legal London will leave you amazed. You will be fascinated by the work that goes behind the closed doors as well as the wealth of history. Here you get to know about the legal laws of London and the criminal records.
The City of London Mile:
Here in the city of London Mile, you get to know how it has all started for this great city. You will see the blend of both ancient and modern sit side by side. Then you take a beautiful trip of the Guildhall which is the administration's centre since Roman times, and you finish the day at mighty Bank of England.
The Royal Parks:
Around one-third part of London is offered to beautiful gardens and parks. One of the great parks is the royal park which is maintained by the monarchy for hunting.
The London Minibus Hire will take you to visit all the amazing parks and gardens such as Kensington Gardens, Greenwich Park, Richmond Park and Hyde Park during the day.
The Markets of London:
The markets of London is overloaded with beautiful clothing shops and galleries and much more. You will get each and everything here from the antiques to fish.
Roam around the sprawling hubs of activity at Spitalfields, Camden Market and enjoy the beauty of world-famous Portobello Road. Greenwich is famous for artisan gifts and food.
Explore the beauty of the city in a lavish style.
Why fight for the parking, spend ages in a traffic and then suffer the stress of driving home again? Just leave it on the professional and well-trained of the London Minibus Hire, they always take the quickest route to reach the destinations. They make your trip memorable as the time you step in the minibus and drop you at the desired destinations. Book your luxury fleet of minibus today with us and roam around the whole London. Call us today at 0203-5757-567 or request a quote.